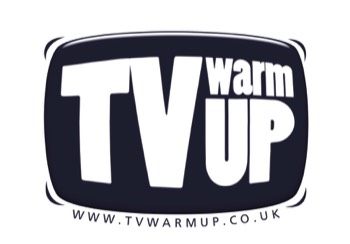 Television Warm Up Consultancy

TV Studio - Location - Theatre - Crowd Control - Live Broadcast

020 8255 2033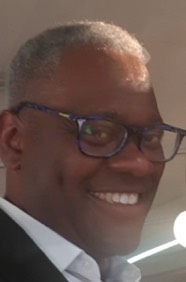 Presenter, Host, Compere, TV Warm-Up Artist
Miles is one of the most versatile personalities in the country and his upbeat manner and natural affinity with people has made him a popular host, compere and warm up artist within the comedy, television and corporate sector.
Miles is a regular Compere at the Jongleurs comedy venues around the United Kingdom and overseas, he has performed and hosted tours around the Far East. Miles has also entertained the British troops on several tours of Army bases around the world including Bosnia, Kuwait and Belize. Miles is a popular choice when charisma and motivation is required at Corporate events and conferences.
TV Warm Up Include:


Daily Cooks Challenge,
In It To Win It,
Wogan Now and Then,
Family Fortunes,
Ready Steady Cook,
The Price is Right,

An Audience ….. with Take That,
Lionel Ritchie,
Kylie,
Tom Jones,
Harry Hill,
Brian Conley
& Sir Cliff Richard.

Parkinson,
The Lesley Garrett Show,
The Sharon Osborne Show,
Test the Nation,
Supermarket Sweep,
Friend's Like These,
Don't Try This At Home,
Perseverance,
Friday Night's All Wright,
Today With Des & Mel,
Tomorrow's World,
National Lottery,
Mastermind,
A Question of Sport,
Call My Bluff,
Hale & Pace,
A Question of Pop,
Comic Relief,
Noel's House Party,
The Kumar's At No 42,
Lucky Numbers,
Gimmie Gimmie Gimmie,
Children In Need
Jonothan Ross presents I'm In A Rock And Roll Band.
Later Live Jools Holland
Soul Noel
Fast And Loose
Loose Women
Dancing On Ice
The Voice UK
The Elaine Paige Show
Tumble


As a television PRESENTER, Miles has presented several factual/entertainment programmes including...

Nightlife (a look at late night life in London),
The Warehouse (a showcase for new talent - he presented for three series)
and award-winning multicultural series Drumbeat for ITV.

Miles was also the roving reporter (covering the Lord Mayor elections) for Super Sunday (LWT),
location reporter for The National Lottery (BBC),
film reviewer for 1st Night (C4)

and his other appearances include...

Comedy Cafe,
The Look (Living),
Schofields Quest (LWT),
Stand Up Live (SKY),
291 Club (LWT).

He has performed sketch comedy for programmes including All You Need is Love (Carlton) and Glam Detectives (C4) and his singing talent came in very handy on C5's popular karaoke series Night Fever.

Miles is a keen tennis player and loves to ride horses.
To book Miles Crawford for TV warm up or to discuss any booking, please E-mail Norman! or call 020 8255 2033 / 07957 355765