We believe that when people go out for an evening such as speed dating they are not seriously expecting to meet the love of their lives but they are going out hoping to have a fun evening!

Our Dating evenings are hosted by a professional comedian. You arrive and check in with the organisers and are immediately offered a glass of wine, a beer or a soft drink and shown to a seat where you can hear the comedian, who will welcome you and perform for the first twenty minutes or so.

To take part in a Comedy Speed Dating event you must:-

a) have a great sense of humour;
b) have an iPhone or ipad.
c) have downloaded the Comedy Speed Dating app to your phone; and
d) be over 18 years of age.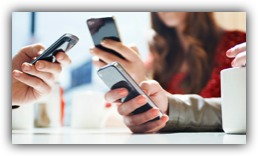 Why choose Comedy Speed Dating?


Key highlights are...

A complimentary welcome drink for everyone.

Comedy Speed Dating is hosted by a comedian. We believe that dating should be more fun and who knows, you may even meet your soul mate over a few laughs.

Comedy Speed Dating uses state of the art technology to give instant reactions, plenty of funny comments while still running the speed dating itself.

Choose Something Different.
Comedy Speed Dating currently operates in London & Surrey. To find out when we arrive in a city, town or village near you, Sign up. If you would like to run a Comedy Speed Dating event in your city or country simply Contact Us

Agent / Comedy Booker
Norman James
07957 355 765



C/O
Chanter Browne and Curry
Plato Place
72-74 Dionis Road
London
SW6 4TU

07401 838445
info@comedyspeeddating.co.uk