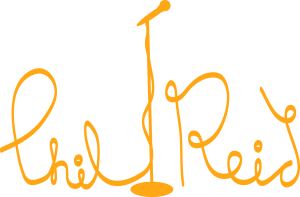 Comedian - Presenter - Actor - TV Warm Up - Writer
Welcome to Phil Reid Comedy website

Joker of the year 2014.
Beating over 100 comedians from all over the UK, this genuinely funny comedian was rightfully crowned "Joker of the year 2014".

This warm, vibrant, cheeky chap has a natural story telling ability that captures all the audience, tickling your funny bone whither you are young or old. From the mishaps of life to the mischief of his extensive work experience as a bingo caller to holiday park entertainer to children's party host, it makes him one of the most versatile and adaptable comedians/host in the UK.

Phil has a natural ability to connect with the audience. Friendly and enthusiastic his observational style instantly puts the audience to ease, allowing him to regale them with tales of his every day life. Phil has seen things that should never be spoken about, but that isn't going to stop him sharing his stories with you.

Travelling the length and breadth of Britain not only as a comedian but as a host for corporate events, Phil's ability is endless.

He has also been chosen to support some of Britain's top comedians, including Jason Manford, fellow scouser John Bishop, Tim vine and Lee Nelson.